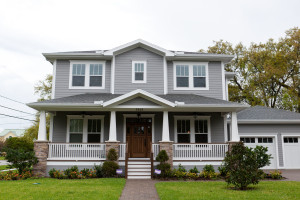 If you want a brand new home in the Tampa area, you have a few different options. There are some homes that have been built but never sold, and these can be found all over Tampa. But these homes may have been sitting for a while and might not be as up to date. If you want a truly new and innovative home, you should look at buying a spec home or having a home built.
Both spec homes and freshly built homes have some advantages and disadvantages. Which you choose really depends on your family's needs and preferences.
Spec Homes
Spec homes are homes that a builder has designed and built to develop new neighborhoods and to show their expertise. These homes are often sold for less than it costs to build a new home from the ground up. Spec homes are usually newly built homes in newly developing communities, which means they are completely up to date and use the best building practices and materials. Plus, you have the added advantage of not having to wait for a home to be built.
The downside to spec homes is that you don't have a lot of customization options. Some things about the spec home might be able to be changed by the builder, but for the most part, what you see is what you get.
Newly Built Homes
The biggest advantage to having a home built from scratch is that you have complete customization options. Usually, the builder will have a base floor plan that is presented to new homeowners, but this floor plan can be adjusted quite a bit. The builder should be able to meet all of your needs and desires for your new home, regardless of how different it might be from the original floor plan.
The downside to having a home built is that it can take months or longer to get the job done, especially if you want it done right. The size of the home, the amenities and features you requested, and the changes to the floor plan all determine the amount of time it takes to get your home built and ready for move-in.
If you are interested in buying a new home in a developing Tampa neighborhood, we are here to assist you. We offer both spec homes and newly built homes. Contact us today for more information.