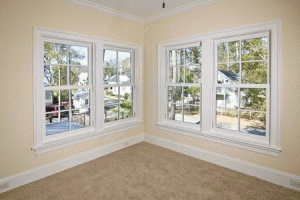 It's a common problem. You've finished decorating your room and you're standing by the doorway, surveying your handiwork. It's looking good, but there's something not quite right about it. Something is missing, but you can't put your finger on what it is.
If your room is looking less 'wow' and more 'meh', then here's a few reasons why it might not be hitting the spot in the style stakes.
Vital Finishing Touches That Complete a Room
1) Crown molding. See those edges connecting the ceiling to the walls? No matter how neatly you paint them, if you don't finish with molding, the overall effect can look a little unappealing, unless you've got an ultra-modern minimalist space. Crown molding adds a stylish finishing touch that creates an instant dose of elegance.
2) Statement mantelpieces. If you've got a fireplace, it makes sense to make a statement of it. Even if you haven't got a fireplace, it's perfectly possible to create a mantelpiece area which creates an instant focal point for the room. When planning a mantelpiece, work it in with the existing style of the property and don't afraid to be bold with your designs.
3) Built in furniture. It could be that it's actually your furniture letting you down, not your decorating. If your bookshelves are looking shabby or your dresser is dated, it's essentially letting your home down in a big way. Consider investing in bespoke, made-to-measure furniture – as this will create a smoother, more streamlined effect.  
Hiring Expert Help to Transform Your Home
Of course, sometimes it helps to have a little assistance turning your home into something truly special. To find out more about how Gloger Construction can help inject some serious style into your property, simply get in touch by calling 813-253-0000 today.