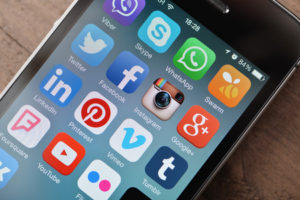 Redecorating your kitchen is an exciting undertaking, but it can also be stressful, confusing, and overwhelming. Fortunately, we live in the age of Pinterest, and the picture-based website recently released its top 20 redecorating trends of 2017 to help guide your upcoming home design projects. The styles and ideas boasted on the top 20 list are sure to inspire your creativity and help you navigate through the world of design to create your perfect kitchen space.
As Pinterest itself explained, "According to Pinterest data, these are the top trending home solutions. Consider this your cheat sheet of trends everyone will be copying – and not just because they look good, but because they're rental and budget friendly, and require zero pro DIY skills."
Pots as Color Accents
Who ever said that all of your cookware has to be hidden away in the cabinets? Keeping some of your cast iron cookware on display can serve as an accent color in your kitchen and lend the space a cozy feel. Imagine bright yellow or red cast iron pots hung above your cutting space.
Visually Appealing Pantry Organization
Nobody wants to open the pantry doors to find ripped cereal boxes, half-eaten bags of chips, and expired cans of beans. This is why pantry organization techniques are becoming so popular. Ideas range from using clear airtight containers to store all dry food items to using attractive baskets to group like-foods together. Whatever organization scheme you prefer, Pinterest has an idea for everybody.   
Kitchen Command Center  
Your office is no longer the only place with a command center. You can create a stunning yet functional kitchen command center that includes your coffee bar, mugs, microwave, and some type of chalkboard or calendar to keep track of your family's social schedule and dinner plans. These command centers, as displayed on Pinterest, can be built as rustic, chic, or modern as you'd like, but all of them include the items that you will likely use and find valuable every single day.
For professional help designing and building the kitchen space of your dreams, contact Gloger Construction in Tampa, Florida. Gloger Construction is a locally owned and operated residential contracting firm that specializes in transforming your home with customizations and bringing your vision to life. Call (813) 253-0000 to learn more.