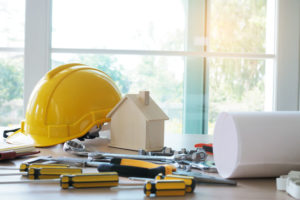 If you have decided to remodel your kitchen, bathroom, or other room in the house, you will likely want to hire a general contractor. A general contractor will manage all of the subcontractors and other workers on the site. This one individual or company is responsible for coordinating your remodel so that it is done within budget and on time.
The decision to use a general contractor is easy, but choosing the right one for your particular remodel might need a bit more consideration. You want to make sure that the general contractor you hire has the network and knowledge to hire and supervise specialized contractors, such as electricians or plumbers, so that all of the work is done to the highest standards.
A few things that you should look for in a general contractor include:
A good local and online reputation, evidenced by reviews and recommendations

Transparency in pricing and estimates for the remodel, with a realistic budget

Has a proven track record of completing remodels on schedule

Uses only experienced and certified employees and subcontractors.

Can provide you with a certificate of insurance for both liability and workers' compensation
If the contractor you are speaking with does not meet all of these qualifications, they are not likely to be professional or experienced. It is especially important that the general contractor is able to get all necessary permits and documentation, as well as maintain insurance to cover themselves and everyone they have on the site, employee and contractor alike.
If you are considering a remodel of your home, we will be more than happy to meet with you and assist you with an estimate. Contact us today for more information or to schedule an appointment.