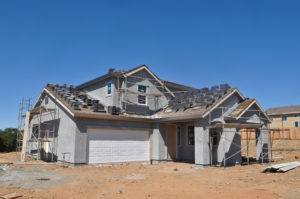 Buying a home is a big decision and having the choice between buying an existing home or building your own adds even more stress to the decision. Unfortunately, misconceptions about building a custom home are widespread. However, in many cases, building a new home rather than buying an existing one makes the most financial and practical sense. Benefits of building a custom home include:
You get a home designed with your needs in mind.
If you are interested in building a new home, you likely have an idea of what your ideal space looks like. Perhaps you are imagining an open concept floor open, high ceilings, and a modern kitchen. Not to mention that everyone here in Tampa Bay wants an outdoor space as well! Well, good luck finding an existing home that meets all of your desires. With a custom home, you are the artist and your home is the canvas — the sky's the limit! Your custom home will completely express your personal style with no need for compromises.
You can maximize the living and storage space.
Modern homes maximize square footage — taking advantage of every nook and cranny to add extra storage or seating. You can design your custom home to include extra closets, built-in bookshelves, built-in seating, or even hidden rooms. Adding extra living space to your custom home not only increases the property value but also gives everyone some much-needed privacy.
You'll have lower annual maintenance costs.
Ask anyone who owns an older home and they'll tell you that there's always something to repair. The systems in an older home are more prone to failure and will require costly repairs. With a new custom home, this is not a concern. Our systems rarely need to be repaired, and most of your major appliances and systems will be under warranty which drastically cuts your annual maintenance costs. Here at Gloger Construction, we offer warranties covering structural damage on your new home for up to 10 years, as well as a service agreement that covers breakdown costs of any of your home's major systems or appliances.
You'll enjoy lower utility bills.
Older homes are just not as energy-efficient as new custom-built constructions, and your utility bills will prove it. Our homes are built with top-quality, energy-efficient appliances, doors, and windows. Notice the savings on both your water and electric bills due to our modern plumbing system that is designed to conserve water and HVAC units that now use only a fraction of the electricity they did 20 years ago. Now you just need to figure out what to do with all those monthly bill savings!
Custom homes are more cost-efficient.
Since you call all the shots when building a custom home, you can put your money into the things that really matter to you. Impress your friends with high-end finishes, or blow your entire budget on an awesome outdoor space — It's totally up to you! You're in control of how every dollar in the budget is spent, so as long as you're meticulous and plan for the unexpected, you won't run into any overages.
If you are ready to build a new, custom home in Hillsborough, Pinellas, or Pasco counties, call Gloger Construction at (813) 773-1779. Our team has the expertise needed to build a beautiful and functional home that checks all the boxes on your "Dream Home" list.